【Shoritsu Electric Industry】 SENPUJIN
Discard the use of hard-to-clean wiping sponges and other consumables, while cleaning the iron head, it also maintains a clean work site.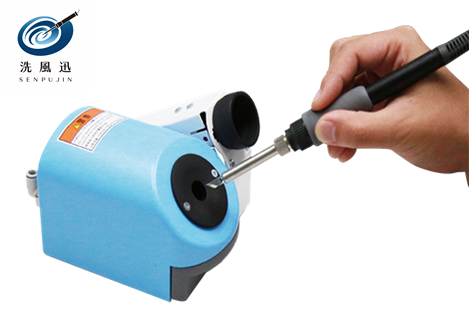 Features of product
The industry's first non-contact electric cautery head cleaning method.

No longer use traditional consumables such as wiping sponges.Suitable for all shapes of iron head.

Daily maintenance is simple.
Benefits of product introduction
Fundamentally changed the way of cleaning, greatly reducing the use cost of consumables.Keep the work site clean.
Soldering iron head cleaner [SENPUJIN] is 
recommended for the following enterprises
Substrate Surface Mounting Part Processing Enterprise.
Enterprises with Own Substrate Product Mounting such as Household Appliances Brand and Machinery Equipment Brand.
Enterprises that use electric cautery heads.
Enterprises that use traditional methods to clean their iron heads.
One-stop solution

 for cleaning and deterioration and aging of electric cautery head