【nagaoka】NCX-250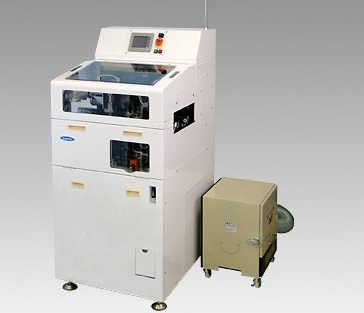 And dust adhering to the substrate was cleaned by the brush and the adhesive roller
Feature
● it is a full-featured substrate cleaning apparatus according to the up and down brush + upper and lower rollers.
● After cleaning with a brush, also to remove very fine dust by the roller.
● brush and roller can height setting a numerical value input by the touch panel operation.
● You can pass operation of the mounting board to the top / bottom surface both.
● ionizer to the substrate carry-out side has been standard equipment on the top / bottom surface.
Specifications