【nagaoka】NCL-250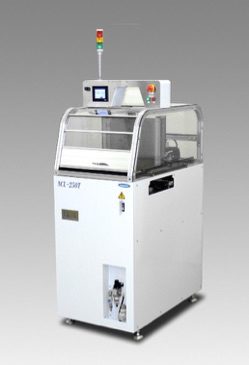 Apparatus is supplying to separate grabbed one by one to a straight-loading has been board
Feature
● sort setup in only the substrate is set to set the conveyor width is completed.
By registering the substrate width ●, it is possible to set even if the width of the substrate are different in the next setup.
● to grab the substrate by chucking type, will not be affected by the through-hole.
● It can be supplied without having to contact the surface of the substrate.
● In order to set the substrate from a height of 1000mm, it has improved workability.
By connecting to the magazine loader ●, it is possible to transport to pass through the already mounted board.
Specifications