【SAYAKA】SAM-CT23Q
High performance desktop router with high cost/performance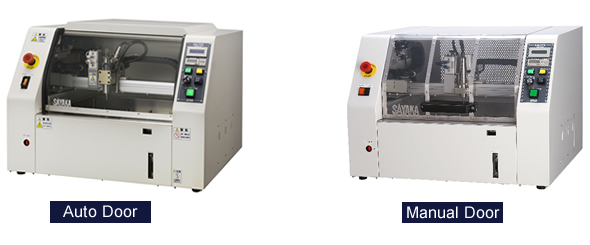 Feature
・Simple layout keep cost down
・Compact desktop design is perfect for cell production.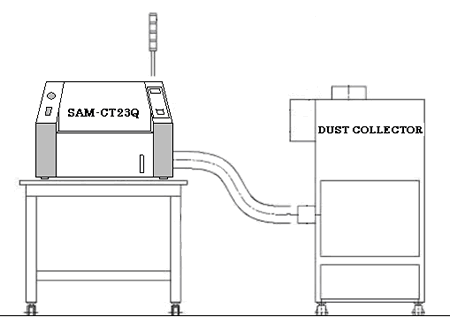 ・Dust Collection from underside of cutting JIG, thus minimized adhesion of dust.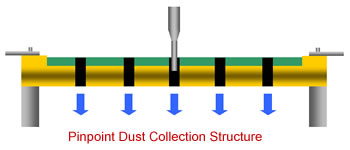 ・Cutting Jig Can be Compatible with Upward Class NJ Series Machines.
・Create and edit cutting data based on DXF data. Start up the Teaching application PCB-EDIT2 on the PC and then just click somewhere you want to cut on the screen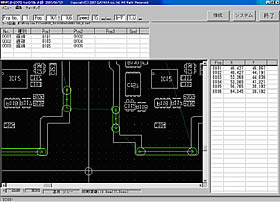 ・Automatic select cutting program with JIG BIT system from 31 program.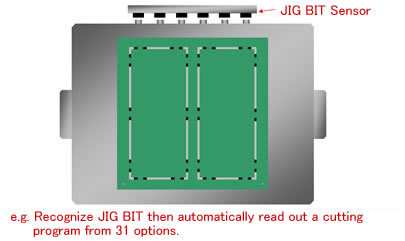 ・Extended router bit's life by the function of Z axis height 3 stages manual changeover. It reduced running cost.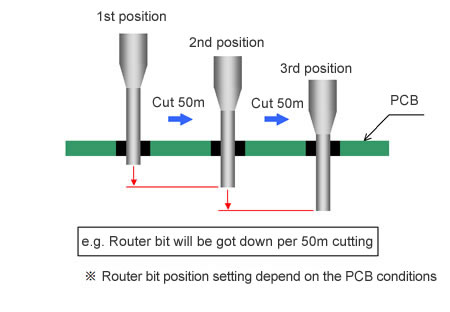 Specifications
SAM-CT23Q
(Manual/Auto Door)
PCB Size(Max.)
250×350mm
PCB Thickness
0.4-2.0mm
PCB Material(Resin)
FR4, CEM1, CEM3 etc.
Router Bit Diameter
φ0.8, φ1.0, φ1.2, φ1.5, φ2.0
Cutting Speed(Max.)
50mm/sec
Moving Speed(Max.)
400mm/sec
Repeat Accuracy
±0.02mm(XY)
Z Axis Stroke(Max.)
25mm
Router Bit Depth Setting
STD Manual 3 stage (OPT AUTO 2 stages)
Spindle Spec.
STD 40,000rpm
(OPT 5,000-60,000rpm)
X,Y,Z Axes Control
AC Servo Motor(XY) Cylinder(Z axis)
Power
Power Voltage
φ1 AC100V +10/-5% 50/60Hz
Consumption
Approx.1.2KVA
Pneumatic
Pressure
0.5-0.7Mpa
Consumption
Approx.10L/min (A.N.R)
Weight for Main Unit
Approx.60kg
Outer Dimension(mm)
W720×D640×H500mm(Manual)
W720×D640×H522mm(Auto)